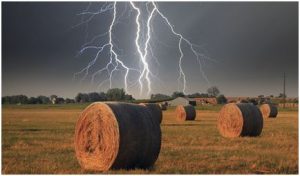 In light of the severe storms that came through Illinois last night, this is a reminder that we need to be prepared in case of tornadoes and severe thunderstorms.
The Illinois Emergency Management Agency (IEMA) encourages people to stay aware of local forecasts and be prepared to act quickly if storm warnings are issued. The month of March is designated as "Severe Weather Preparedness Month" to remind residents about the resources available in the case of an emergency.
IEMA suggests that people have storm radios on and wireless emergency alerts enabled on their smartphones in case more storms roll through.
Seek shelter immediately if a tornado warning is issued for your area. The best shelter is in a basement or cellar. If an underground shelter is not available, find an interior room or hallway on the lowest level, such as a closet, small interior hallways and bathrooms without windows.
You can download a disaster kit checklist HERE to help you and your family be better prepared.