On Thursday, State Representative Brad Halbrook (R-Shelbyville) welcomed students and educators from Sullivan Community Unit School District #300 to the Capitol for TECH Day 2018. In addition to seeing the State Capitol, the students and staff also spent time observing the House in Session as they conducted legislative business.
"I continue to be impressed by the advances in technology and I am impressed with how quickly our young people are able to understand and utilize these technological advances," commented Rep. Brad Halbrook, a member of the Government Consolidation & Modernization Committee. "It is good to have the opportunity to learn about how technology is being utilized in schools and hear about their future needs," Halbrook added.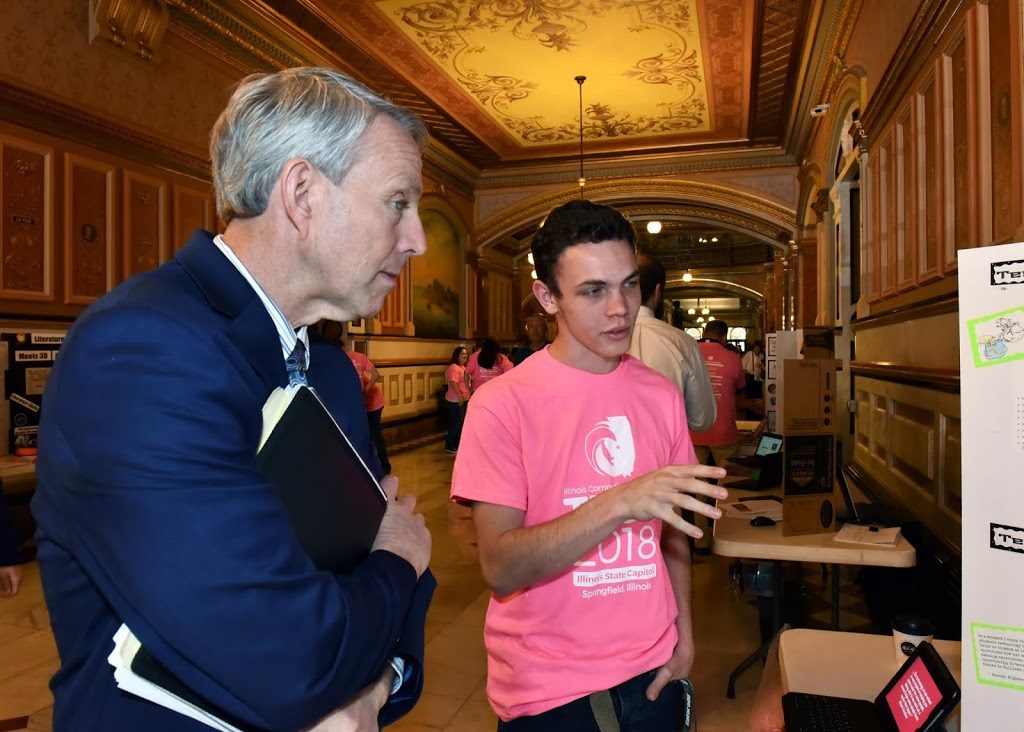 This is the 18th year that students have been bringing their projects to the Capitol. Tech 2018 organizers say over the years, Illinois has seen a number of students take elementary and junior high technology products and develop them into skills and talents that took them into college and a career. It is estimated that over the next decade, there will be as many as a million more technology jobs than there are people to fill them.