New Budget Based on Spending, Borrowing and Taxes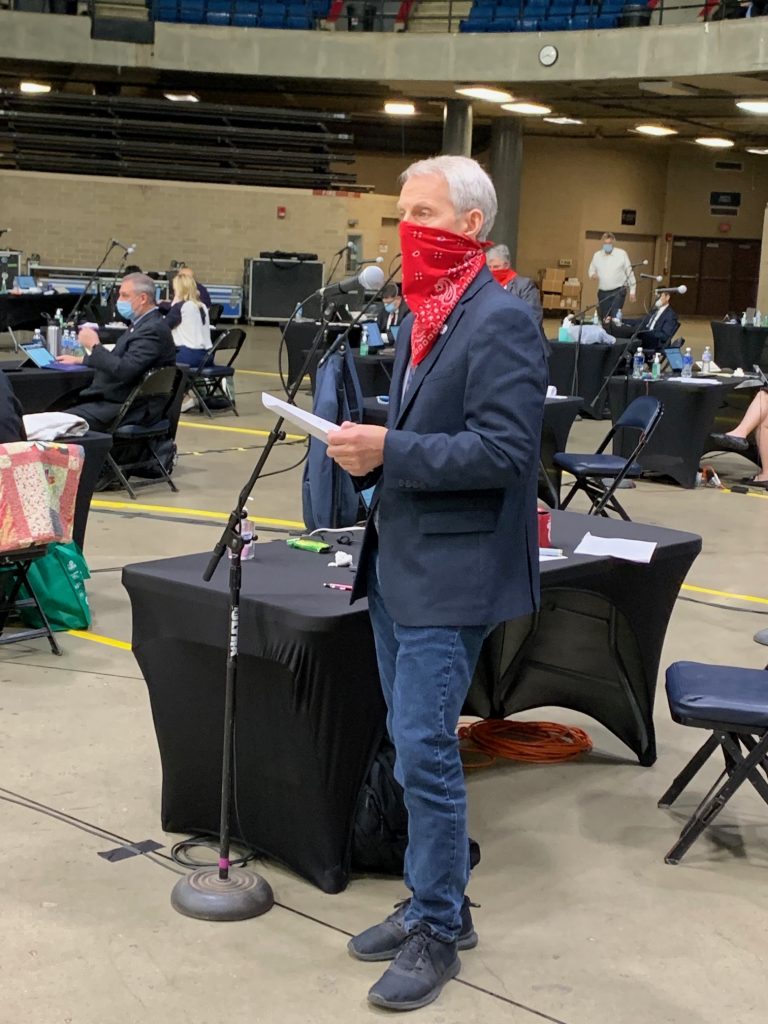 Representative Halbrook cast a strong "no" vote on House Democrats' partisan budget plan that increased spending and debt, and sets the table for huge tax increases.
"House Democrats didn't let record unemployment and destroyed businesses throughout Illinois stand in the way today of approving a new state budget that increases spending by $2 billion over last year, includes $5 billion in additional borrowing, and creates a $6 billion deficit. And we all know how they're going to pay for it…new taxes," Rep. Halbrook said.
Rep. Halbrook added that the Fiscal Year 2021 budget now signed into law also cedes an enormous amount of control and authority over the budget to Governor Pritzker with practically no oversight or limitation.
"It is unconscionable, but not surprising, that in the midst of an unprecedented economic crisis for our families, Democrats' priorities continue to be more spending, more taxes, and more control," Rep. Halbrook said.
FY 2021 Budget Facts
Spends roughly $42.9 billion even though the State only expects to bring in a little under $36.8 billion
Includes $5 billion in additional borrowing.
Contains a $6.1 billion deficit.
Grants enormous control and authority over spending or withholding budget dollars to Governor Pritzker with practically no oversight.
Includes a pay raise for legislators.
General Assembly Must Weigh-In on New Covid Business Penalties
Governor Pritzker this summer resurrected plans to make Illinois small business owners subject to criminal charges and fines for violating his Coronavirus restrictions in their own establishments. In response, State Representative Brad Halbrook said the General Assembly must weigh in, and demanded the Governor call legislators back to Springfield in Special Session.
"Here we go again. Business owners in our community are to be branded criminals and punished if they or their customers fail to comply the restrictions the Governor is implementing through the Department of Public Health. He tried a similar maneuver in the spring, and was immediately met with tens of thousands of angry calls and emails from families all across the state," Rep. Halbrook said. "This was an issue that needed to come before the General Assembly in the Spring, and still is. We need a Special Session now."
The Governor's resurrected rules approved by the Democrat majority on the Joint Committee on Administrative Rules will make business owners in our communities subject to a Class A Misdemeanor and fines up to $1,200 for violations of face covering and social distancing mandates within their establishments.
We Need to Audit IDES
Citing the Illinois Department of Employment Security's many failures during the Coronavirus lockdown, State Representative Halbrook has called for a complete audit of the agency. Halbrook is co-sponsoring House Resolution 860 which calls for the Auditor General to conduct a forensic audit of IDES practices and finances.
"The agency's response in this time of crisis has been nothing short of a disaster," said Halbrook "Not only have families thrown out of work by the shut-down been left waiting weeks or even months for a response to their claims, a data breach on the IDES website left them open to identity theft. We need to get to the bottom of this complete failure."
Halbrook, House Republican Colleagues Create New Reform Caucus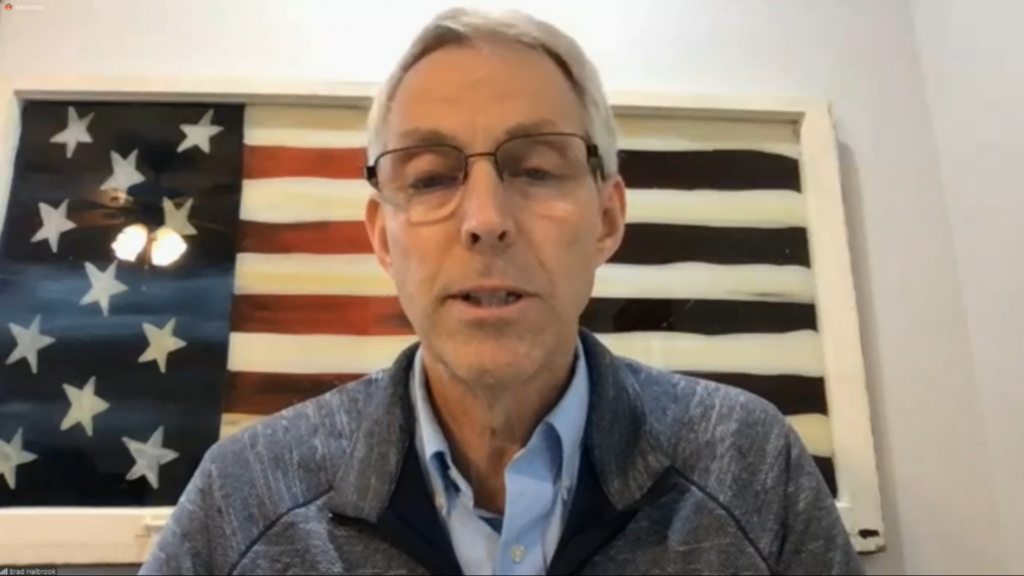 The lack of meaningful action to address the state's financial woes has prompted Rep. Halbrook and several House Republican colleagues to create the Illinois Taxpayer Freedom Caucus that will operate within the House Republican Caucus. The new caucus will focus on the promotion of the structural and ethical reforms Illinois desperately needs.
"There is a growing number of legislators who are tired of the business as usual politics that is bankrupting our state. We need to do more than just tinker with a few policies. We need to transform how our government works. Spending reform, economic growth, and ethical government are the answers to our problems," Rep. Halbrook said.
New Illinois Resolution Gaining Momentum
Throughout the Spring, Representative Halbrook's New Illinois Resolution to separate Chicago from Downstate Illinois gained momentum in our local and other downstate communities.
"The Administration's one-size-fits-all Coronavirus response reinforced what my local colleagues and I have been saying: We have vastly different needs than the City of Chicago, yet each year Chicago leaders force their rules and values on us through their complete control of state government and the General Assembly. It's time for us to go our separate ways," Rep. Halbrook said.
Rep. Halbrook's HR 101 Urges the United States Congress to declare the City of Chicago the 51st state of the United States of America and separate it from the rest of Illinois. While the resolution remains stuck in the House Speaker's Rules Committee, Rep. Halbrook stressed that the separation idea is steadily gaining support throughout Downstate Illinois, and the pressure will win its eventual consideration.
Minimum wage hike takes effect
The minimum wage went up to $10 per hour in Illinois.
Given the impact of the government mandated shutdown of our economy – businesses are on shaky ground. The long road to full recovery is only just beginning and now the cost of doing business in Illinois just went up. Rep. Brad Halbrook joined with his Republican colleagues in calling on Gov. JB Pritzker to delay the implementation of the minimum wage hike but the Governor has ignored these requests.
"No one was suggesting stopping the minimum wage hike – we are merely asking to delay the increase," Halbrook said. "It is time we implemented policies in Illinois to help businesses rather than enacting policies that crush businesses."
Now is not the time for the Progressive Income Tax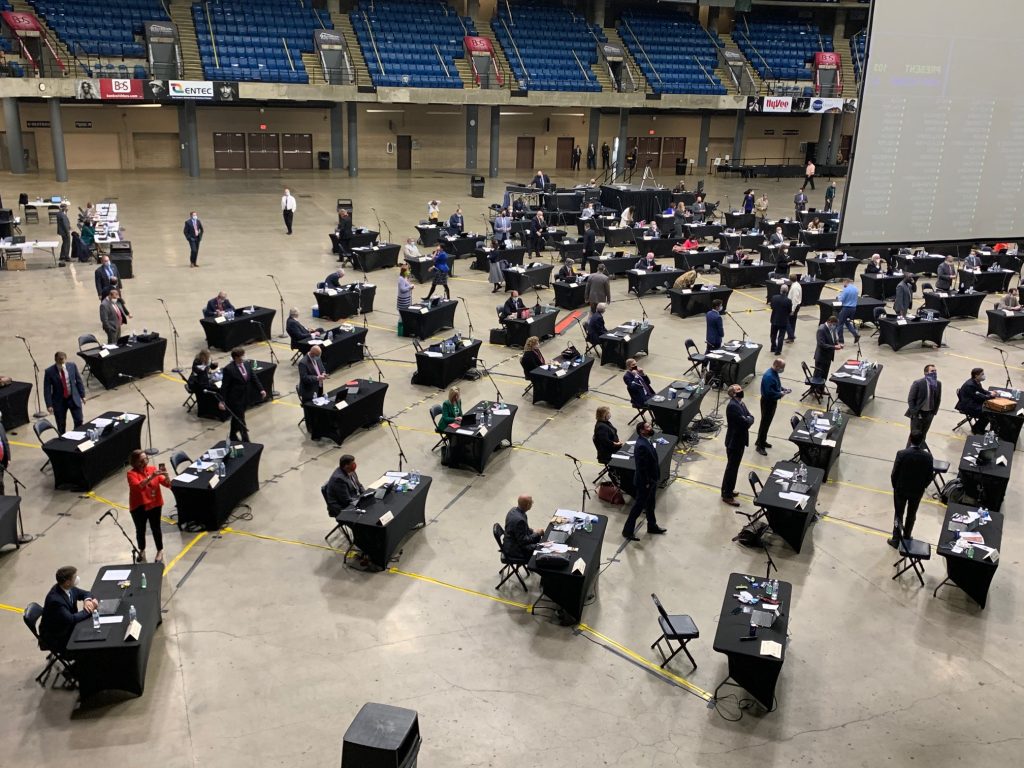 In light of the government mandated lockdown of the Illinois economy, Rep. Halbrook and several lawmakers and business organizations called on Gov. Pritzker and the House and the Senate to take the Progressive Income Tax question off the November ballot.
As the COVID-19 Pandemic unfolded the House Economic Recovery Working Group held virtual meetings to address the inevitable economic devastation. Rep. Halbrook joined several members of the Working Group in co-sponsoring House Joint Resolution 123 to remove the Progressive Tax from the ballot at this time.
"Illinois already has the highest combination of state and local taxes. We should postpone a vote on the progressive income tax," Rep. Halbrook said.