Rep. Brad Halbrook this week spent a great day getting to know people and unique places in Taylorville, an integral part of the new 107th legislative district.
"Taylorville has a wonderful business district and town square; beautiful Lake Taylorville, and most of all, great people that I look forward to getting to know better," Rep. Halbrook said.
Wednesday, Rep. Halbrook began his day with coffee and conversation at LP Coffee and Creamery discussing state issues and local happenings with customers. Rep. Halbrook visited with Mayor Bruce Barry and Police Chief Dwayne Wheeler. He also met with Greater Taylorville Chamber of Commerce Director Linda Allen, checked out local businesses, and toured the Christian County Mental Health Association's manufacturing plant, and Leon Corzine's LPC farm.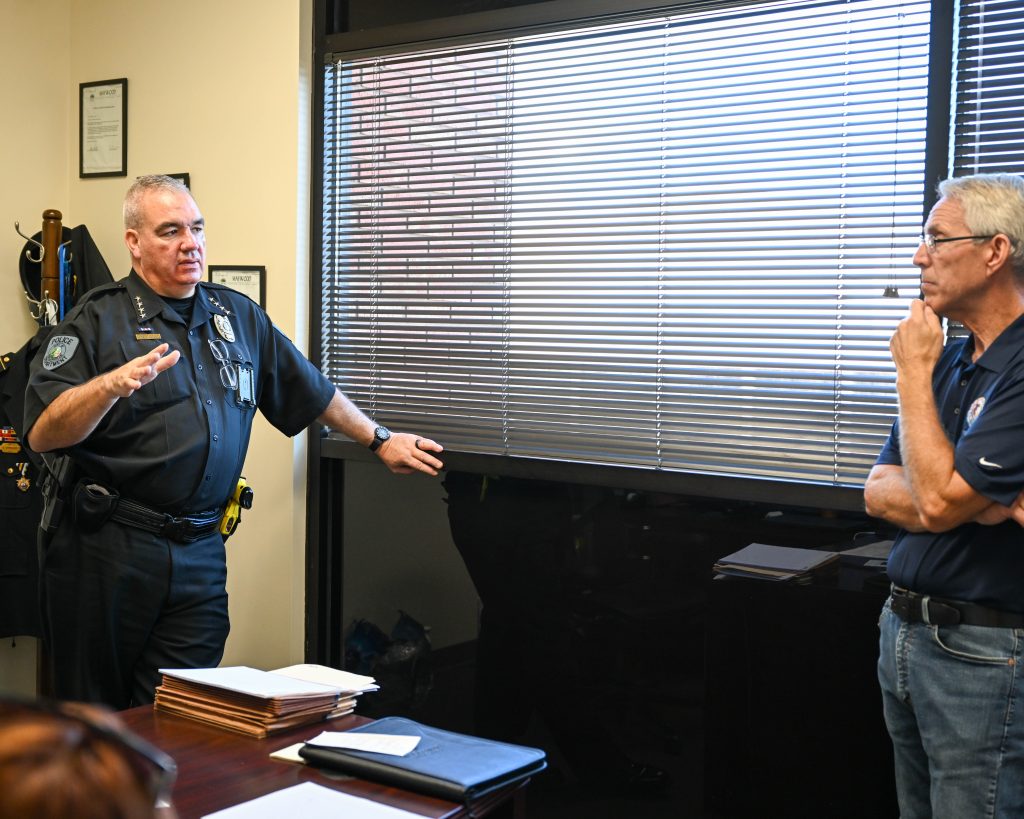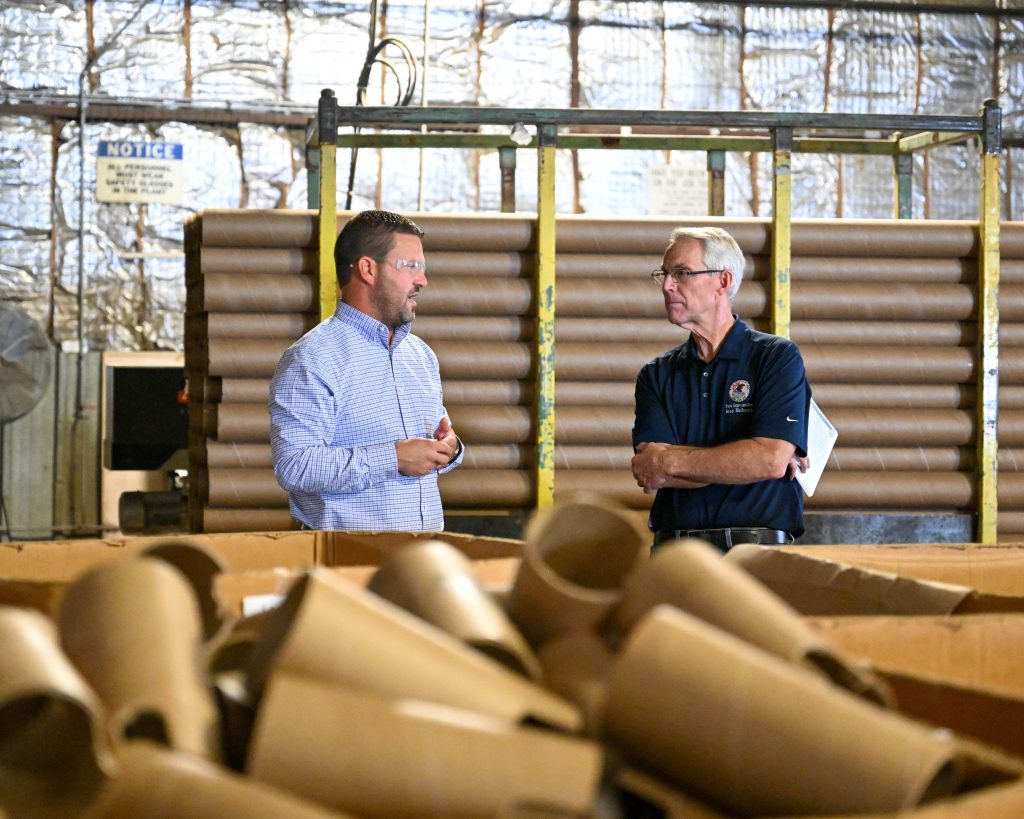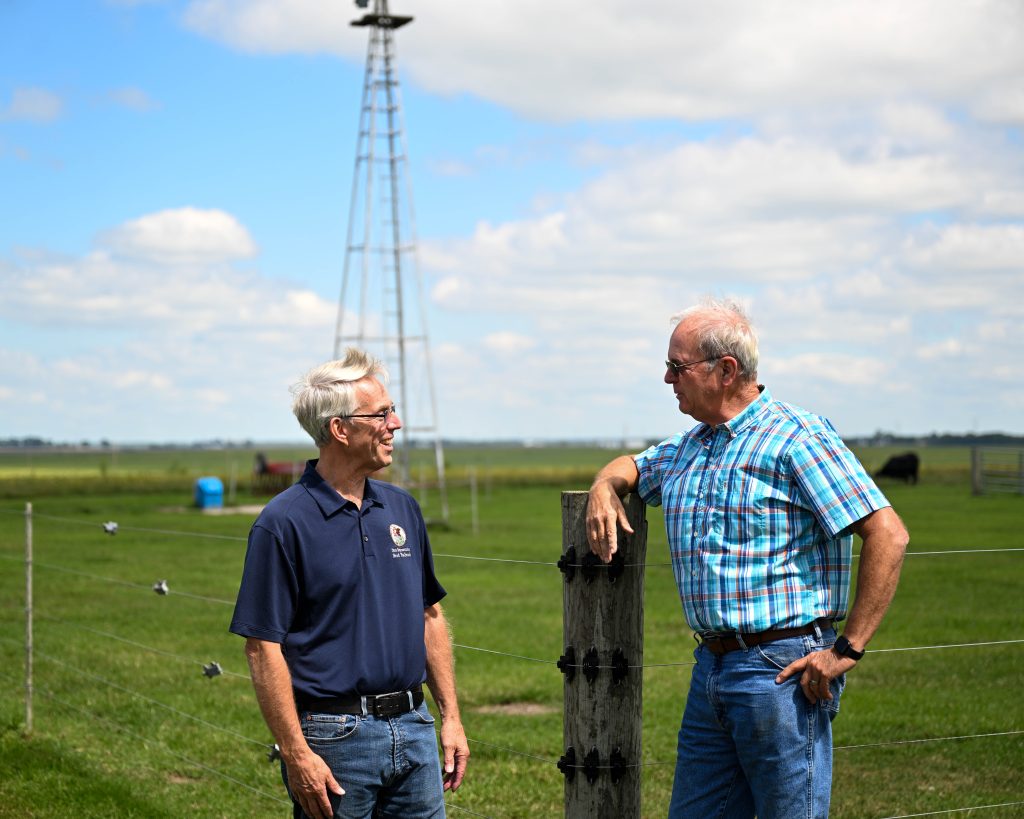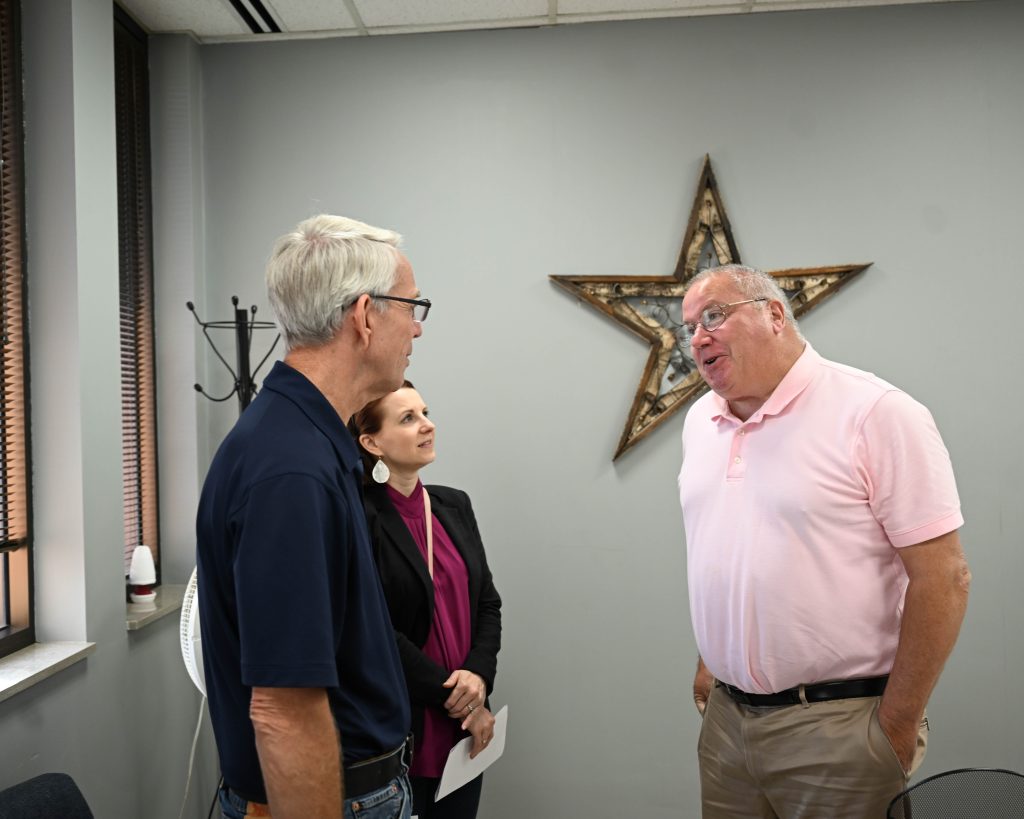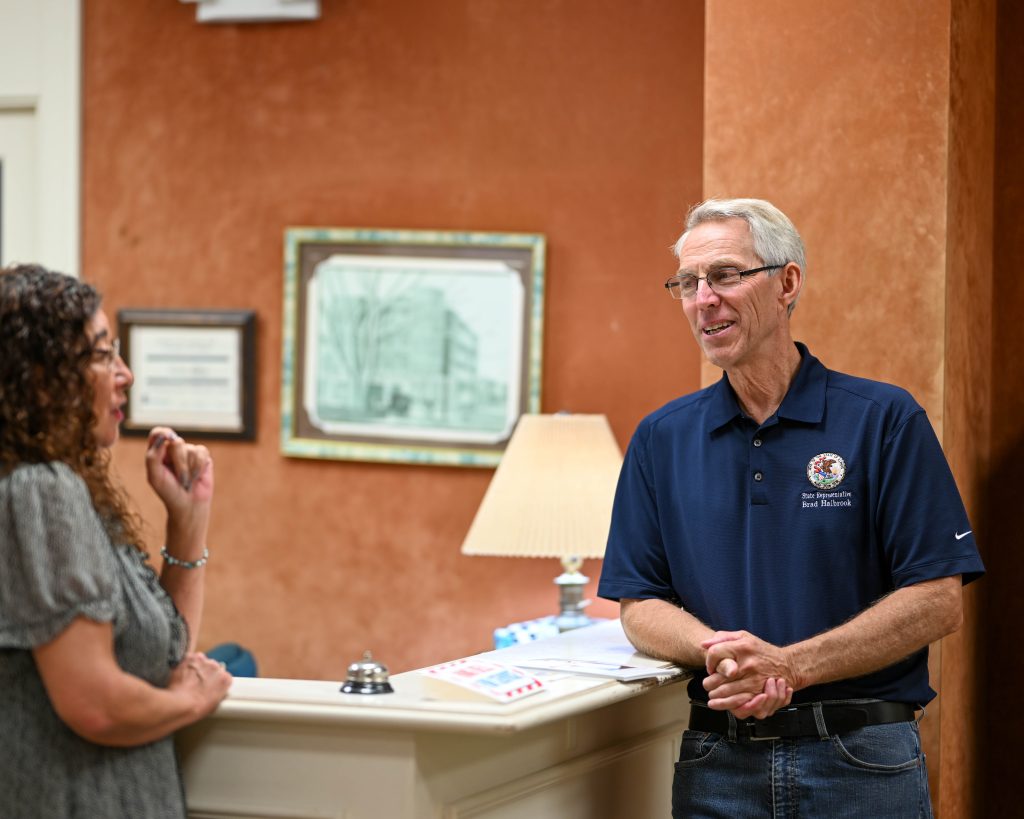 One of the highlights of the day for Rep. Halbrook was presenting a certificate of recognition to the Breeze-Courier newspaper to help celebrate their 130th anniversary this year.
"Keeping families in Christian County informed for one hundred thirty years is truly an amazing accomplishment, and I'm honored to help them celebrate!" Rep. Halbrook said.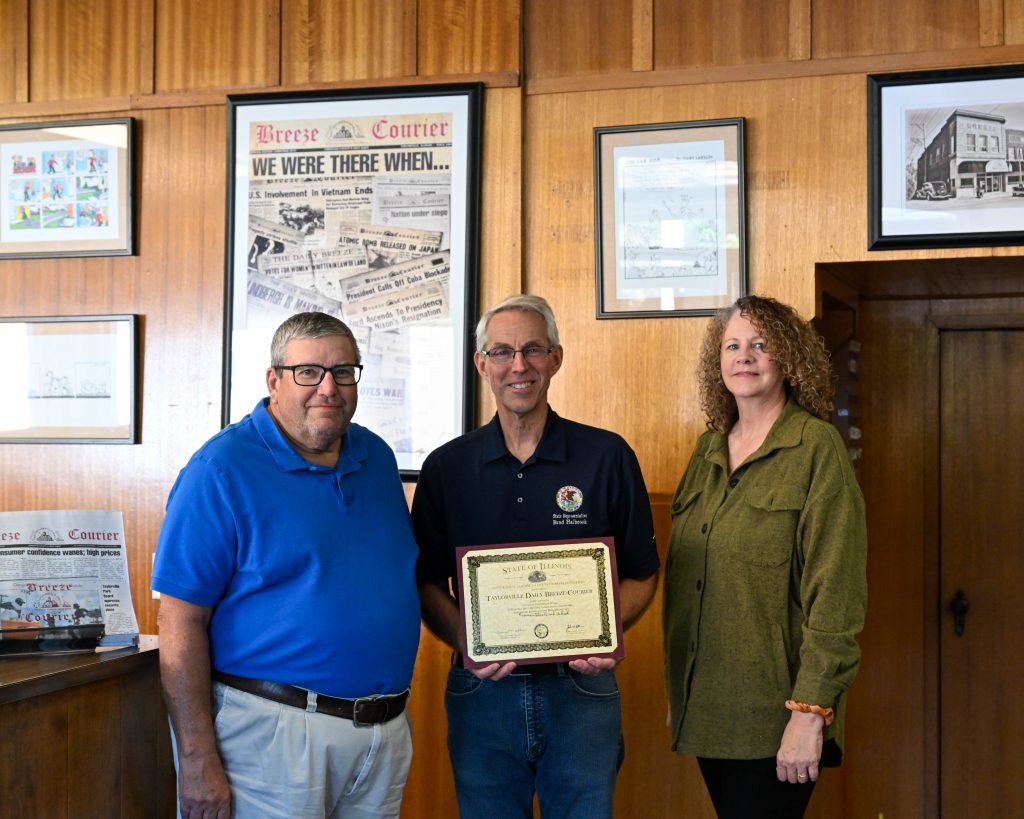 "The 107th District covers a lot of territory, and my focus this summer is to meet with residents and local officials from throughout the district and hear ideas and concerns, so I can take that input back to Springfield for our fall veto session. I look forward to continuing to make new friends in Taylorville in the coming years," Rep. Halbrook said.
Rep. Halbrook noted that his district office in Shelbyville is also available by appointment to help with questions or concerns at 217.774.1306.